Our 40th Year in Business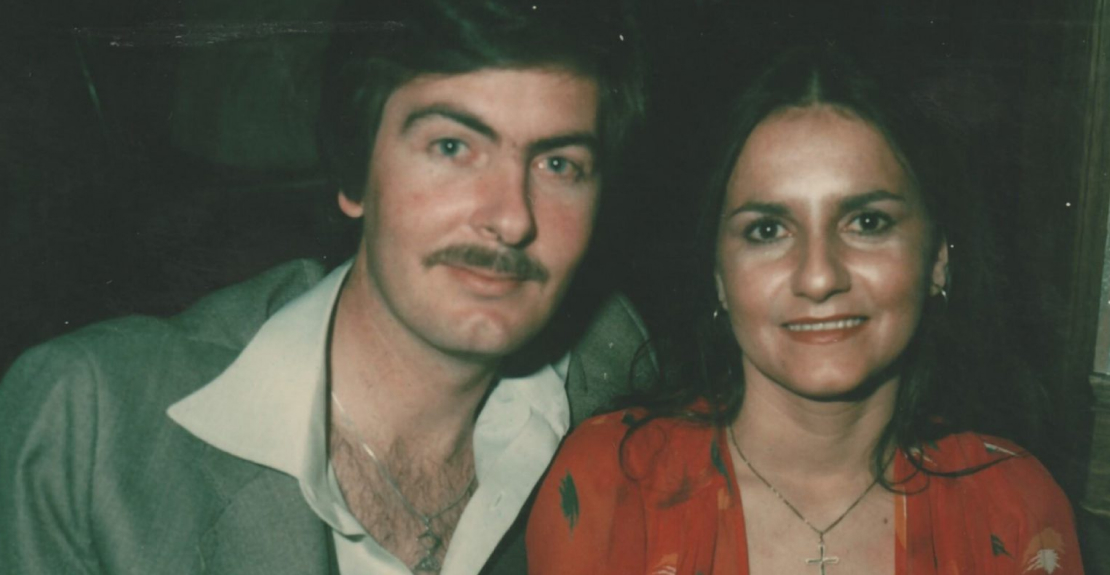 This year is Firstmac's 40th birthday and I want to mark the occasion by sharing with you the story of our growth from a start up to the largest privately-owned lender in Australia.
It is an amazing story that I hope will inspire a new generation of innovators to take the plunge in business or to persist if you are struggling because – as Firstmac has shown – anything really is possible.
Firstmac is a business story but it is also a very personal story about a young couple – my parents Kim and Sia Cannon – who registered their business in Brisbane on 19th of October, 1979.
Kim came from working-class Blacktown in Sydney's western suburbs and Sia grew up in the small town of Biloela, inland from Gladstone in Central Queensland.
When they started their business, the cinemas were playing Grease, Animal House and Apocalypse Now, and Pink Floyd was playing on the radio. Malcolm Fraser was the Prime Minister and Joh Bjelke-Peterson was the premier in Queensland.
They launched their business as a leasing broker, Lease Nationale Finance, that specialised in financing equipment for mines and other enterprises in regional Queensland.
Brisbane then wasn't the big city it is today but an "overgrown country town". It certainly wasn't the natural choice to grow a national finance business because it was outside of Sydney, Australia's financial capital.
Like many start-up founders today, these two young people in their twenties started their business with no money but a big dream. They had just one physical asset – a blue IBM golf ball typewriter.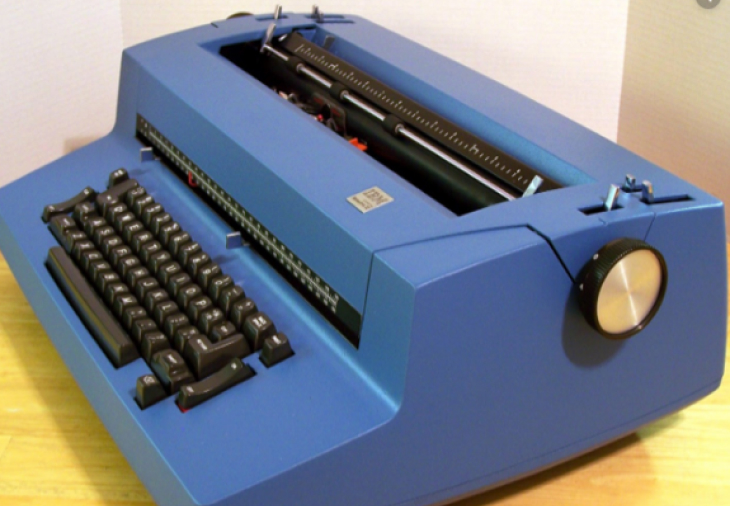 The First Asset – Blue IBM Golf Ball Typewriter
Two years later, Kim and Sia married, and I was born in 1982, followed by my brother in 1983.
In the early days of our business, Kim would travel to remote areas of Queensland every Monday, to see earthmovers and drillers and take finance applications. He'd come home to his family on Thursday night and Sia would spend the weekend typing up the documents to send out to the various banks on Monday morning. They'd repeat the process week in, week out, at the same time as raising a young family.
The early days of our business were a struggle and they lived week to week closing deals and growing the business.
It was a turbulent time, as most start-ups would appreciate, but there was also a lot of hard work combined with a lot of fun and many friends and memories made over the years.
It was simple back in the beginning, with Kim wandering around in North Queensland to meet drillers and earth moving contractors at the pub to do business and in his words "if I could drink as much as them, then I got the business".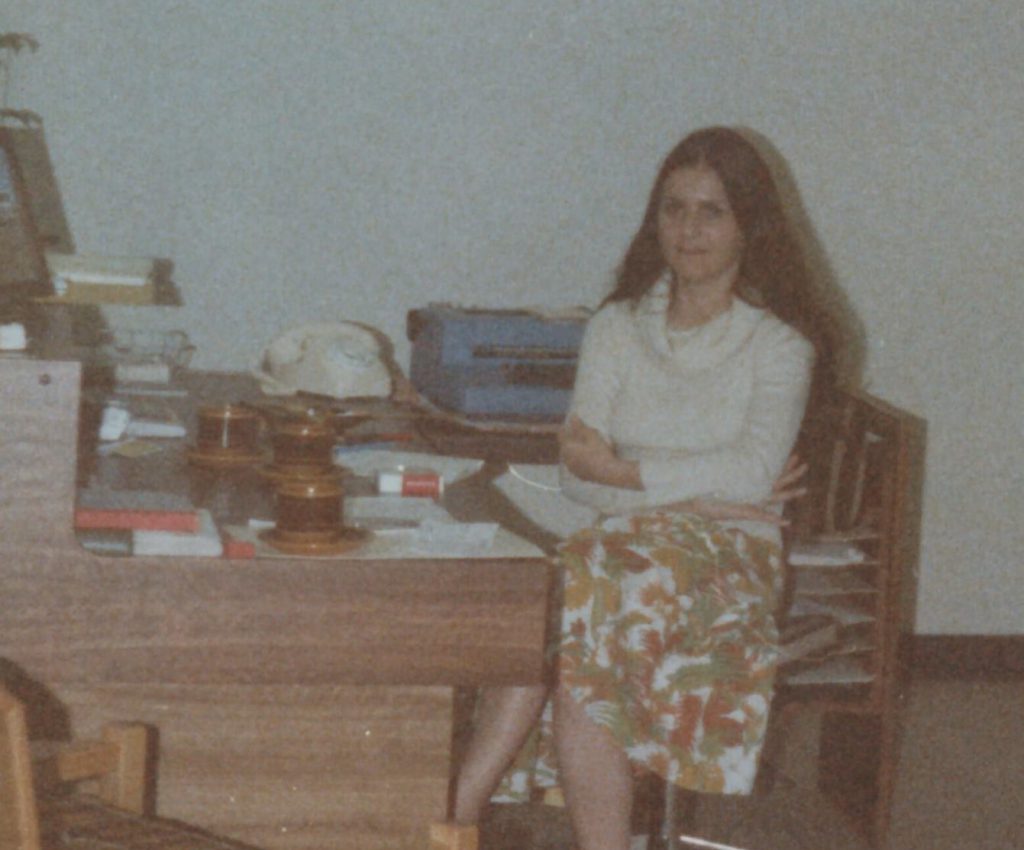 Sia Cannon in their first office.
As the business grew, so did the number of employees who worked for us, and probably the start of the famous Firstmac culture of fun. There is a business attitude at Firstmac that we must always have fun at what we do and a saying that "profits don't matter". We have a true belief in the words of Kim that "if you build it well, and our staff are happy, then profits will come as a result of a great business".
We are very proud of the 40-year milestone we have reached, because we have had a lot of fun doing it along the way.
We've also done it with the support of our extremely loyal employees. One of our main KPI's at Firstmac is the tenure of our staff and our low turnover rates. One of our employees just celebrated 28 years working for Firstmac. We currently have four employees sitting at 20 years of service or above and many more at 10 to 15-plus years.
The year I was born, 1982, was also the year the fax machine was invented and, believe it or not, this moved our business into the start of the tech age. In the early 80's we bought our first computer called a 'Sirius' and Kim started learning everything he could about it.
We are a tech company first and a finance company second, and it was at this time that we learnt how to combine the two. We jokingly call ourselves "Australia's oldest Fintech" or the "Fintech with grey hair"!
In the late 80's, we moved into what was known as the Queensland Secondary Mortgage Market, which was a program developed by Queensland Treasury Corporation. We became a mortgage originator for NMMC and AMS and began commercial lending.
It was at that point that Kim believed we needed to be a lender ourselves and embarked on the long journey which would eventually culminate in building our own bond program. He started travelling to the USA to learn how they did home lending, and his dream was to bring that style of lending back to Australia.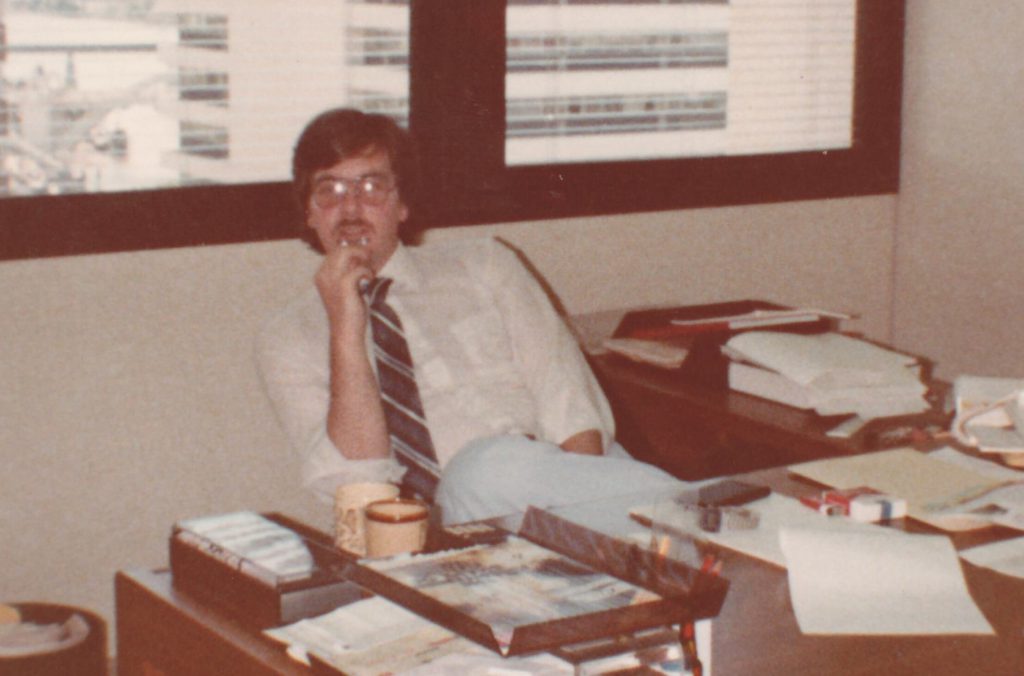 Kim Cannon – Early Days in Business
In the early 1990's, we negotiated our own home loan program. The lawyer we used at the time to negotiate this brought his mate "Aussie" John Symond in at the same time, and it was the start of a revolution in lending in Australia where we took on the big banks and made them compete.
By 1991 we were trading as Nationale Home Loans and Queensland State Home Loans. Later we became Tonto Home Loans. We dealt with mortgage brokers and even paid some brokers a 'sub originator fee'. Kim wonders to this day if he was the one who invented the 'trail commission'!
By 1995 we were making a difference, the big banks had dropped their rates suddenly to stop the migration of their customers to the non-banks. There were naysayers about non-banks in the early 90's but within five years we were starting to make an impact.
In 1998, we sold a portion of our loan book to inject capital back into our business and from there we started to grow. It was in 2001 that the business we know today appeared, because it was in that year that we bought a business called First Mortgage Acceptance Corporation and merged it into all our existing businesses to have the one brand – Firstmac!
We then started to warehouse loans for our own securitisation program. Our business model was built on dealing with brokers and mortgage managers and we worked with international banks such as HSBC to organise and grow our funding program.
In 2006, the business was doing really well and we bought the HSBC broker book which settled in December 2006 for $2.2 billion.
Then, in 2007, the Global Financial Crisis hit, spelling the end for some of the world's most esteemed financial institutions like Lehman Brothers and Bear Stearns, while many others were only saved through bailouts or takeovers.
Everything that Kim and Sia had worked for at Firstmac was threatened.
These were turbulent times for our business but luckily with the help of our very talented CFO, James Austin, we hedged our loan book and he managed us through one of the greatest financial crises in modern times. A lot of our competitors fell over during this time or were bought out by bigger players, but Firstmac through perseverance and a government AOFM funding program, kept the doors open.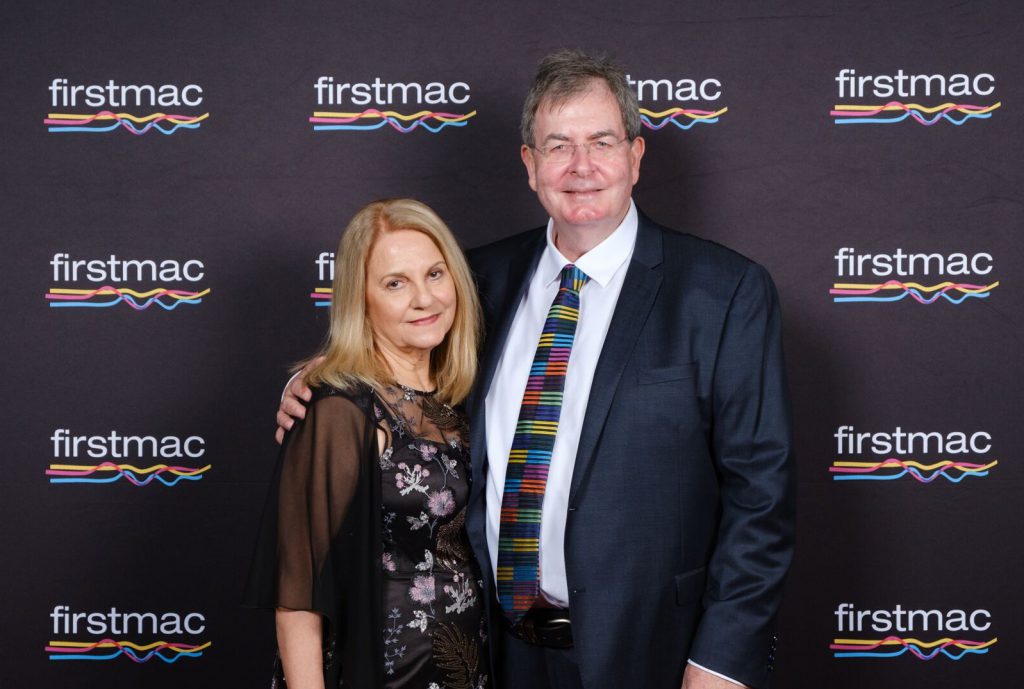 Kim and Sia at their 40 Years in Business Party
In 2011, we made a comeback with the launch of our online lender, loans.com.au. I started this pink website as a trial in the corner of the office, and at the time it was an extreme move in a business that mainly dealt with brokers and hadn't been a retailer for nearly 20 years. A lot of people internally and externally told me that nobody would ever buy a home loan online, your pink website is doomed to fail.
The early days were a big learning curve for me and loans.com.au, and what we have learnt in the last eight years has cemented us as a formidable contender when it comes to lending in Australia. We now have a business model for Firstmac that combines both retail and third-party broker sales, and we have grown exponentially in this time.
Many have tried to copy us over the years, but none has really been able to cut through in this market. Again, it's handy being the 'fintech with grey hair', experience has put us in good stead.
The technology we developed for loans.com.au and the things we learned from building the business have also allowed us to deliver improvements to the Firstmac broker network. The third-party team have more consistency than ever when it comes to service and many loyal brokers choose us over and over again as their preferred lender for their customers.
In the last 40 years, we have succeeded beyond the wildest dreams of Kim and Sia when they started out, building a strong and profitable business with hundreds of employees and thousands of happy customers in every state of Australia.
We now have $12 billion in prime home loans under management, we've raised nearly $26 billion in RMBS and we are the 14th largest lender in Australia.
But we have never forgotten where we came from. That blue IBM golf ball typewriter still sits in a corner of Kim's big office overlooking the Brisbane River today, as a reminder of our company's humble beginnings.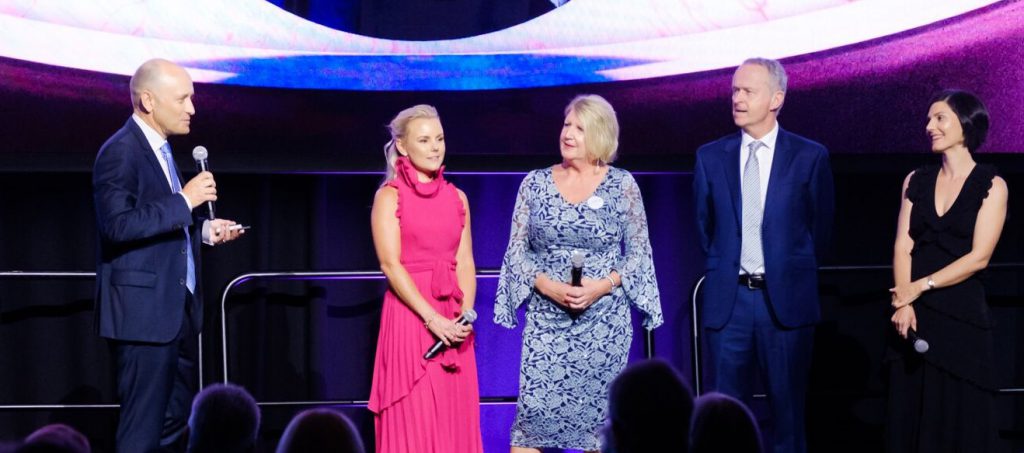 Firstmac Exec at our 40 Year Birthday Party
The plan for the future?
Well we continue to compete and evolve.
We plan to remain a family business and we have developed a strategy to take us into the future and keep growing.
We could talk about our digital strategy and our vision for the future, but everybody has one of those. What we have at Firstmac is a 'Firstmac Culture'. We aren't a big corporation, we are a family business with a corporate structure. We are esteemed domestically and internationally by external partners and we are rated STRONG by external rating agencies.
We keep employing long-term employees and we create a culture of fun and we differentiate ourselves from the big banks by offering a real alternative when it comes to home loans in Australia.
There is a role for entrepreneurial-spirited companies like Firstmac in Australia. There is another Fintech revolution now and we are proud to be playing a leading role.
We will continue to compete with the big guys and work hard to break down the monopoly that exists in Australia.
Our aim will always be the same: to work hard to make things better for all Australians when it comes to their borrowing needs and to have fun while we are doing it.
It's a simple strategy, but it's one that works!